---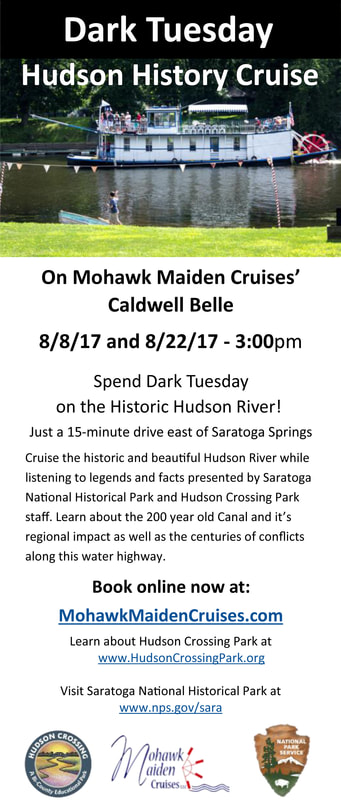 ---
---
---
---
Excursion Policy:
OVERNIGHT EXCURSIONS: An overnight excursion date is secured with a 50% deposit. As soon as the deposit is received, your chosen date from the choices above are reserved. The balance is due and payable ten (10) days before the sailing date and prior to boarding unless prearranged with Mohawk Maiden Cruises.
REFUNDS: Deposits are refundable with a 15 day, or more, notice of cancellation. The deposit will also be refunded if we are prevented from sailing due to severe weather conditions or mechanical problems. Deposits used with a credit card will incur a 5% refund fee.

Excursions may be abbreviated, altered or canceled, if in the judgment of the Captain, conditions are not conducive to safe operations. If an excursion is curtailed because of a decision of the Captain, a refund will be made by prorating the actual time sailing against the original booking time for any shortened trip less than 80% of the scheduled excursion. Any food or beverage service provided is excluded from the prorating calculations for a refund.